J-Tex Kyocera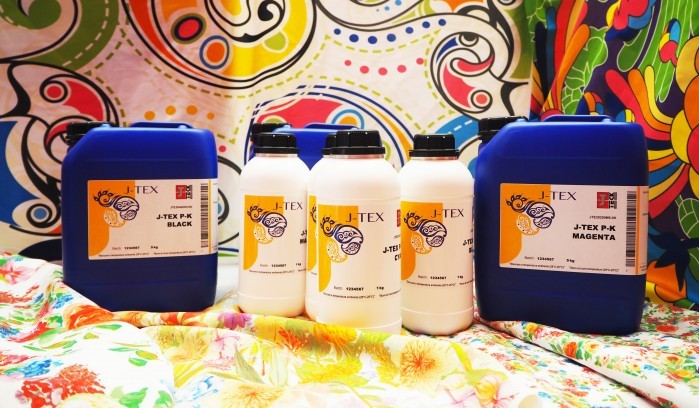 * Waterbased piezo ink suitable for direct printing on a variety of fabrics among which cotton, cotton/poly blends, synthetic

fabrics and viscose; they can be used in many applications. The most common applications are fabrics
for fashion and home furnishings (cloths, sofa covering, cushions, curtains).
- J-TEX P-K fully compatible with KYOCERA printheads

* J-TEX PIGMENTS are manufactured in 9 vibrant colours containing a specific binder which enables
supreme printability, excellent wash and rub fastness. The use of a specific pre-treatment will increase
the printing results allowing for more brilliant colours, higher definition and utmost adhesion to the
fabric.